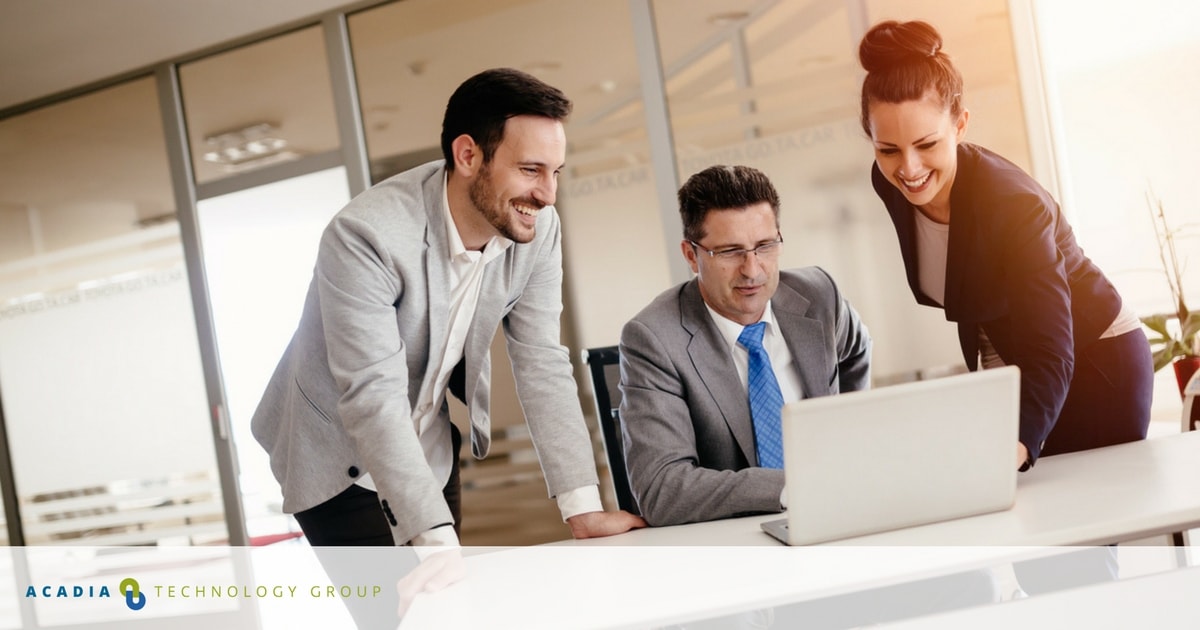 Today's enterprises use communication devices, tools, and platforms that operate in silos. This leads to inefficiency and a lack of flexibility that leaves the business unable to keep up with communication needs in the age of mobility. Even Unified Communications (UC) for enterprises has fallen short of seamless integration, which has left organizations with serious communication and collaboration challenges.
What businesses need is a truly agile UC platform that seamlessly and simply integrates all devices, applications, and technology in an end-to-end system flow.
While meetings and conference participants are often beyond the confines of the office, your business has likely made a sizable investment in communications and conference room technology. This means that in addition to bringing off-site employees into meetings efficiently, any viable UC system must also integrate with existing:
Video and whiteboard technology.

Third-party, SIP-based video endpoints or conference bridges.

PSTN and ISDN.

Networking and WiFi.

Microsoft Exchange/Outlook.

Active Directory.

User smartphones, tablets, and laptops.

Cloud-based enterprise applications.
There are clear challenges that come with finding a single tool that can provide this level of integration in a simple and affordable way. Fortunately, the recent developments in advanced UC have made comprehensive communications and messaging platforms possible that can deliver on all of these counts. Cisco Webex Teams has become the clear groundbreaker in terms of providing seamless user collaboration on any device anywhere with total video, audio, and messaging technology integration. These attributes have become the driving force behind Cisco Webex Teams' growing adoption among enterprises.
Streamlining Unified Communications and Collaboration
For businesses in the age of mobility, finding the right UC platform that delivers streamlined communications and collaboration across devices, channels, applications, and technologies is just the start when it comes to transforming business communications.
Without a clear understanding of internal networking communications technologies, applications, and workflows, even the most versatile UC cannot deliver the integration businesses need.
Over the next three years, 41 percent of businesses say improving business processes through UC is a top priority, according to the report, "2017 IDC MarketScape for Unified Communications and Collaboration." The demand for integration is a major priority for businesses. But true integration requires UC platform expertise based on countless implementation successes.
Knowing how to customize and integrate Cisco's app-centric, cloud-based Cisco Webex Teams platform into an organization is a perfect example of the need for integration expertise. Cisco Webex Teams' ability to provide a complete but scalable suite for teams to create, meet, message, collaborate, and share across devices is only the framework.
Organizations will often need a solutions partner that can develop a clear picture of workflows and technology before implementation. Only then can the implementation result in a continuous work stream that unifies the collaboration process from the conference room to anywhere participants are in the world.
Another example of the importance of UC expertise is the need for integrating existing technologies with new UC platform components. In the case of Cisco's platform, its Cisco Webex Teams Board integrates with other devices and cloud storage. While Cisco provides a means to integrate existing monitors and whiteboards, third-party expertise can help enterprises determine the best approach for the business.
In addition, the Cisco Webex Teams App's ability to incorporate personal devices such as tablets and smartphones in a secure, private, personal, and agile holistic system is an end result. Businesses will first need to assess their network as well as BYOD policies to ensure that rollout includes some training for uniform use. This education consulting support ensures that the Cisco Webex Teams App's features and their use is understood by all users while a support desk process is put in place if needed.
This allows users to seamlessly:
Communicate across devices.

Build project, process, and report presentations.

Create and share documents and sketches across devices in real time.

Instantly integrate new meeting participants.

Transfer conference calls from one device or location to another.
To make sure that a platform like Cisco Webex Teams meets current and future needs via scalability requires an understanding of countless industry-based workflow scenarios, such as the differences between the workflow needs of a financial firm and a marketing firm. An MSP with UC experience and Cisco Webex Teams Platform certification can implement the right components at the right time while making sure that legacy communication components are fully integrated. This sets the stage for the infinite access and integration possibilities that a platform like Cisco Webex Teams can provide.
Deep Security and Broad Compatibility
Organizations need UC platforms that deliver consistency across devices and ensures that everything is constantly saved, hosted in the cloud, and accessible anywhere on any device. With security being a major challenge in the age of mobility, the platform must also provide very granular privacy features and 'always on' protection through end-to-end encryption that includes every aspect of communication across every device.
Moreover, the platform must be compatible with existing technologies such as in-house displays and other video conferencing and communication technologies. This extends the life of the technology and enables businesses to grow into the platform's capabilities.
As IoT data becomes a major part of operational decisions, businesses need a way to integrate that data into project meetings with attendees around the world. The merger of IoT and UC opens that possibility as solutions like Cisco Webex Teams can act on that data in meetings through Salesforce data integration. Compatibility with all of the business' third-party tools and support for third-party developer submissions are imperative for broad application collaboration and development of internal apps.
Since business needs are constantly evolving, UC for enterprises must be capable of responding to that evolution and scale as your business needs grow. This also presents a challenge for most organizations in terms of getting a handle on current and future needs as well as planning an implementation strategy that doesn't disrupt the business.
By working with a trusted partner like Acadia Technology Group, businesses can choose and implement the right collaboration suite tools that can fit their needs today and grow with them tomorrow.