Automation Enablement
Automation can simplify tasks, making deployment a simple, drag-and-drop process. It's all based on intent-based networking, which takes your business intent and applies it across your network. At Acadia, we have the in-depth knowledge and expertise you need to enable automation across your network.
The Complete Guide to the Cisco DNA Center
Companies are turning to Cisco DNA Center for its robust security features, timesaving tools for network troubleshooting and provisioning, painless endpoint management, and much more. As enterprises move forward and integrate DNA Center into their infrastructure, some have questions about meshing the technology into their current network fabric. Read this guide to discover what DNA Center is and why your firm needs it now.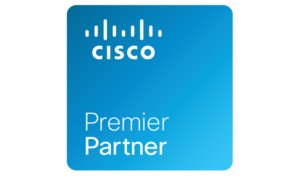 Acadia Technology Group is proud to be a Cisco Premier Partner, offering a full portfolio of solutions and services, powered by Cisco's leading technologies. We carry Cisco's spirit for innovation in everything we do, providing custom solutions for businesses with a wide variety of needs across a broad range of industries.

Acadia Technology Group is an IT solution provider operating out of Montclair, NJ. A Cisco partner with decades of experience, Acadia Technology Group is responsible for some of the most cutting-edge internet-of-things and security solutions within the theme park, finance, and legal markets.
Every industry is different. While the security features protecting Cisco [...]
With your team communicating more over video meetings and through [...]
Collaboration tools enhance innovation and productivity while allowing for flexible [...]