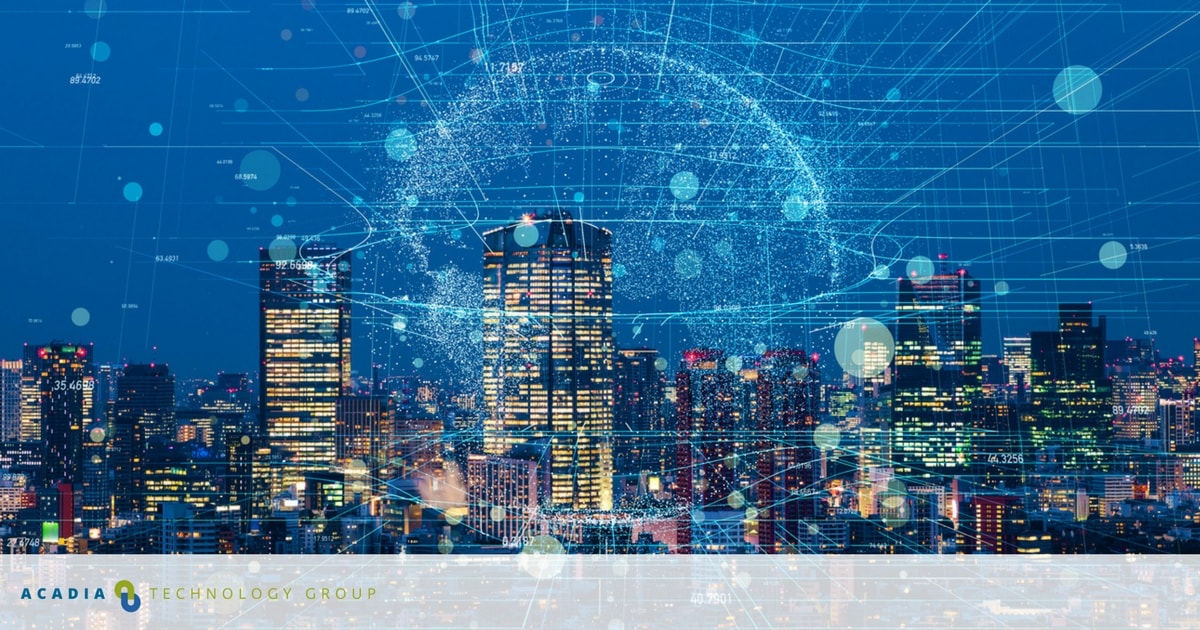 In the age of digital transformation, IoT, the cloud, and mobility are erasing what was once the network edge. Your enterprise must gather data and connect countless endpoints via network and infrastructure solutions that can operate in a holistic and agile way regardless of the disparate locations of the enterprise and its networking needs.
SD-WAN for enterprises has become integral to this approach by providing a specific application of software-defined networking (SDN) technology that is applied to WAN connections This can connect enterprise networks that include branch offices and data centers over large geographic distances. SD-WAN is still in its early cycle of evolution, but adoption of the most mature solutions is growing fast. Over the next five years, SD-WAN sales will hit $8.05 billion, according to IDC's Worldwide SD-WAN Forecast.
Like its big brother SDN, SD-WAN is a means to an end rather than an end or solution in its own right. SD-WAN is essentially a network architectural model that can better align network infrastructure with the needs of application workloads through:
Its ability to manage multiple types of connections ranging from MPLS to broadband to LTE.

Enabling load sharing across multiple WAN connections.

Programmatic network management.

Application-oriented and network-wide visibility.

Smooth integration with cloud orchestration platforms.
The network flexibility and application performance that becomes possible with SD-WAN provides a completely different vision for the network where provisioning branch office routers, WAN path controllers, WAN optimizers, firewalls, and other components can be centrally configured. To make sound decisions about the move to SD-WAN, you need real-world use cases that show how this ability impacts enterprise agility, OPEX, and CAPEX.
Simple Network Configuration Across Multiple Sites
Enterprises have numerous sites that are growing in terms of their numbers as well as networking needs. This puts a tremendous strain on the IT team to deploy network provisioning at each location that takes them out of the loop at the primary data centers or enterprise locations. This also increases both OPEX due to the onsite configuration and maintenance as well as CAPEX due to the hardware needed for each branch.
SD-WAN's central provisioning, configuration, and management provide a low-touch approach to network management so that all sites can be configured in the same way without the need for dedicated IT resources. This approach makes it possible to:
Simplify configuration updates to all of your locations.

Update a configuration in one place and push it to all sites at the same time.

Free up engineers to solve larger problems facing the business rather than making a minor configuration change on dozens or hundreds of sites.
It's also important to know that SD-WAN increases network visibility in multi-domain locations thanks to their ability to access all the elements of a network through better visibility across the enterprise. This gives you a better understanding of the traffic moving through your network. It delivers centralization of network management and helps the network administrator identify and eliminate any network blind spots.
How SD-WAN Enables Effective Unified Communications
Unified Communications (UC) has become the best way for enterprises to provide real-time collaboration for workforces that are situated across locations and even the globe. This includes the use of video, voice, messaging, mobile, and desktop tools to increase employee productivity and collaboration, but it also comes with challenges including:
Bandwidth support for video conferencing and other UC applications across locations.
Real-time communication traffic routing costs over MPLS.
Responding to changing network bandwidth needs in real time.
An SD-WAN can be purpose-designed for simplicity and agility of distributed network deployment and management. As an ideal solution for your cloud-connected enterprise, it can deliver connection flexibility that includes a mix of MPLS, internet VPN, and public Internet while providing the reliability, cost-effectiveness, and security that UC requires.
Because SD-WAN decouples the network and the control plane to allow central control of network-wide policy and security, it can easily adapt to the changing demands of application delivery and user productivity required by versatile UC team collaboration platforms. Enterprises can automate established business-aligned policies to make sure that access privileges and security are able to meet evolving needs.
SD-WAN allows you to automate Quality of Service that prioritizes UC apps based on need while eliminating latency, jitter, and packet loss so that applications are responsive over any network. This can include easily establishing priority and secondary bandwidth needs to lower network costs and congestion.
Better Security and Lower Operating Costs
Stateful firewalls are a must for secure direct internet access at branches and SD-WAN can give you the necessary tight policy controls to determine what traffic is allowed and what is not. It also integrates with both on-premises or cloud-based security services, again based on policy and with fine granularity.
SD-WAN can support other security efforts such as traffic segmentation by application, robust encryption of traffic at both a link and virtual-overlay level and encryption offload for other systems. Overall, SD-WAN makes it easier to manage and maintain the WAN infrastructure, through centralized patching, global policy development and more.
Policy changes can be pushed out to hundreds or thousands of sites—and rolled back from them in the event of trouble—with mere minutes of administrator time, from a central console, in a single operation. Contrast that with the weeks involved in doing a similar rollout manually; serially updating each device and site individually which usually forces the site offline while the team makes changes.
Since SD-WAN is still evolving and maturing, defining the path and process to implementation requires skilled expertise that many IT teams either lack or cannot spare due to other enterprise needs. A skilled managed services team can design solutions leveraging the advanced software, networking, security, and systems skills needed to effectively manage the complex ecosystem that SD-WAN requires.
By assessing your current network and operational needs, Acadia Technology Group can develop a step-by-step transition that leverages our expertise with SD-WAN for enterprises. This provides the foundation for delivering the numerous benefits as well as the expected operational value that serves your constantly evolving enterprise needs.