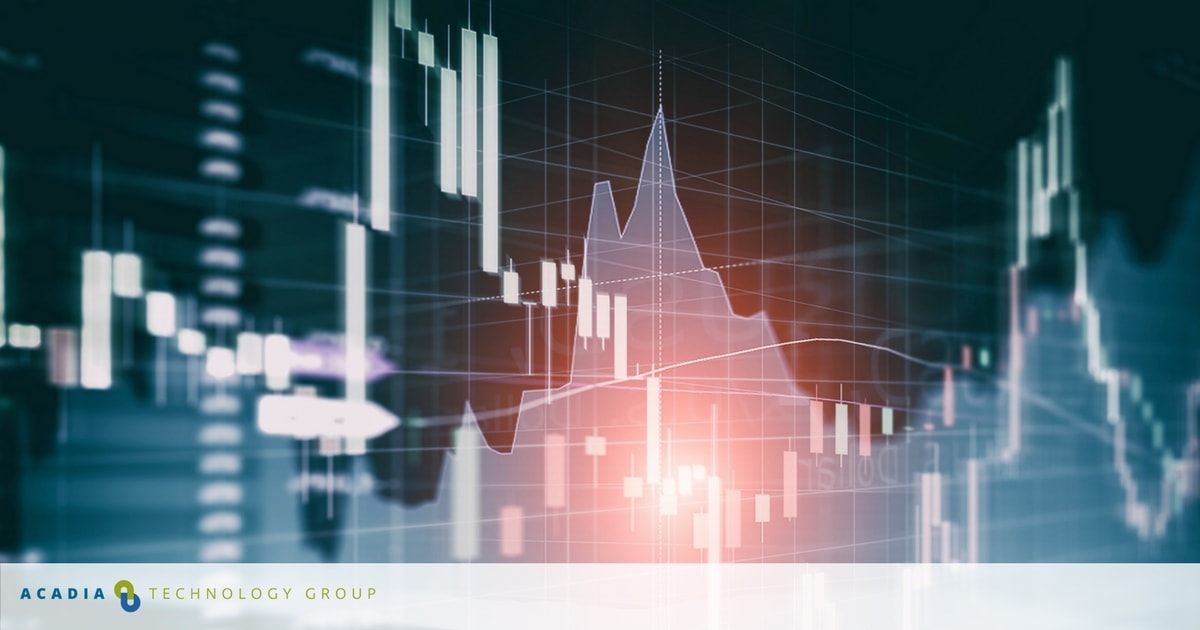 The Internet of Things (IoT) is no longer a novelty, in fact, it's working its way into multiple vertical industries. From retailers utilizing radio frequency identification (RFID) tags to track inventory to manufacturers predicting equipment failure with the help of sensors reducing delays on Amtrak's Northeast Corridor, the list of examples goes on.
The statistics related to IoT adoption is staggering, to say the least. For example, technology industry leader Cisco predicts that the network will host about 50 billion devices by 2020 (compared to 12.5 billion in 2012) ushering in what some call the "third industrial revolution."
But what about the financial service industry? Although financial institutions have been historically averse to change, IoT has definitely got their attention.
This phenomenon can be attributed to the underlying value of IoT when it comes to the transfer of data. Financial institutions rely heavily on gathering and analyzing data, as a result, IoT and related automation technologies have now become impossible to ignore.
In the financial sector, retail banks have invested heavily to develop both internal infrastructure and consumer-facing technologies. According to IDC Financial Insights, retail banks are predicted to spend over $16 billion on digital information technology initiatives by 2019.
However, this is not something that is only going to be realized in the future, it's already happening. So let's take a look at some examples of financial firms utilizing IoT solutions to adapt and grow their business.
USAA Embraces Voice Technology for Future Customer Interactions
It's no secret that retail banks are taking note. In early August, USAA announced its pilot project to leverage Amazon's Alexa technology to offer USAA members access to information about spending patterns, account balances and transaction histories.
USAA customers who already have an Alexa-based device (like Echo or Echo Dot), now have the option of turning on the feature through the device's application and linking it to their bank account.
According to the bank, this new skill for Amazon's Alexa will leverage Clinc's artificial intelligence conversation management technology to enable a more human-like interaction from Amazon Alexa. This can be achieved as the skill remembers the context, follow-up questions, and complex human language.
Furthermore, the technology will keep learning through interactions with members and will tell users if they're going over their monthly budget for a certain spending category. This initiative is expected to help the bank better engage with their customers and grow the bank's market share.
Royal Bank of Canada (RBC) Enables Bill Payments Using Apple's Siri
In early August, the Royal Bank of Canada (RBC), one of Canada's leading financial institutions, announced that customers now have the option of paying their bills using Apple's Siri voice-based virtual assistant on their iOS devices.
According to Sean Amato-Gauci, executive vice-president of cards, payments and banking at RBC, "by giving clients the ability to seamlessly and conveniently bank using voice commands, we're delivering simple and innovative solutions."
As customers increasingly demand enhanced user experiences (UX), it will be critical for retail banks to embrace initiatives like this, to remain relevant.
Progressive Turns Safe Driving into Savings
The rise of connected cars and data analytics has created a new dimension to the auto insurance space. As connected cars can be used to collect data on an individual's driving history, it now provides an opportunity to assess exactly how responsible a person is to balance the costs and risks involved (instead of looking at traditional factors like where they live or the type of car they drive).
By using telematics and machine learning (ML), you can now track the speed, breaking patterns, the overall condition of the vehicle, and a range of other data points. This innovation didn't go unnoticed, as Progressive with its tiny Snapshot program, now allows safe drivers to access real savings by providing their personal data to reduce their premiums.
This enables the insurance company to reduce risk and cut costs by pricing more accurately on an individual basis. Progressive's agreements with Zubie (the maker of the "thing" that plugs into your car) also lets Zubie customers know how much the insurance company would charge them based on the driving data collected by Zubie.
Another insurer, State Farm has also been doing something similar with State Farms' Drive Safe & Save Mobile initiative which is offered to customers with smartphones that can support a free app which connects to the Bluetooth beacon sent by the company.
Erie Insurance Links Personal Devices like Google Glass to Enhance Efficiency
Erie Insurance conducted a pilot program with policyholders in Pittsburgh to test Google Glass as a tool to make insurance adjusters' working lives much easier and more efficient.
As adjusters are generally highly mobile and work out of their cars, they were given Google Glass Explorers to ascertain if the device could adequately replace the digital camera (which they have to carry and juggle on site during the claims investigation process).
By enabling adjusters to work more efficiently, the company hopes to benefit from access to huge saving driven by efficiency.
Beam Dental Reimagines Dental Insurance with SmartPremiums
Beam Dental, when compared to the examples above, is unique in that it wouldn't even exist without IoT technology. The Beam Brush is an innovative approach that companies both large and small can extend to their employees to ensure good dental hygiene.
Underwritten by National Guardian Life Insurance Company (NGL) and marketed by Beam Insurance Services LLC (and administered by Beam Insurance Administrators LLC), it's uniquely positioned to disrupt the dental insurance space.
All the plans are offered with perks that include beam's smart connected toothbrush and a quarterly shipment of the following:
Toothpaste
Floss
Replacement toothbrush heads
Members who subscribe to this program will be asked to download Beam's mobile app which tracks brushing behavior over time and encourages positive change through gamification. The interesting part here is the data as the brush is used to adjust SmartPremiums offered by the company (in various forms to meet the demands of businesses and individuals).
As IoT continues to offer profound opportunities for the financial sector, financial firms are now driven to differentiate their offerings in an increasingly competitive marketplace. As a result, you can expect IoT to continue to transform the industry for years to come.
Further Reading: Explore the role of SD Access in the future of networking. Download your FREE guide today!