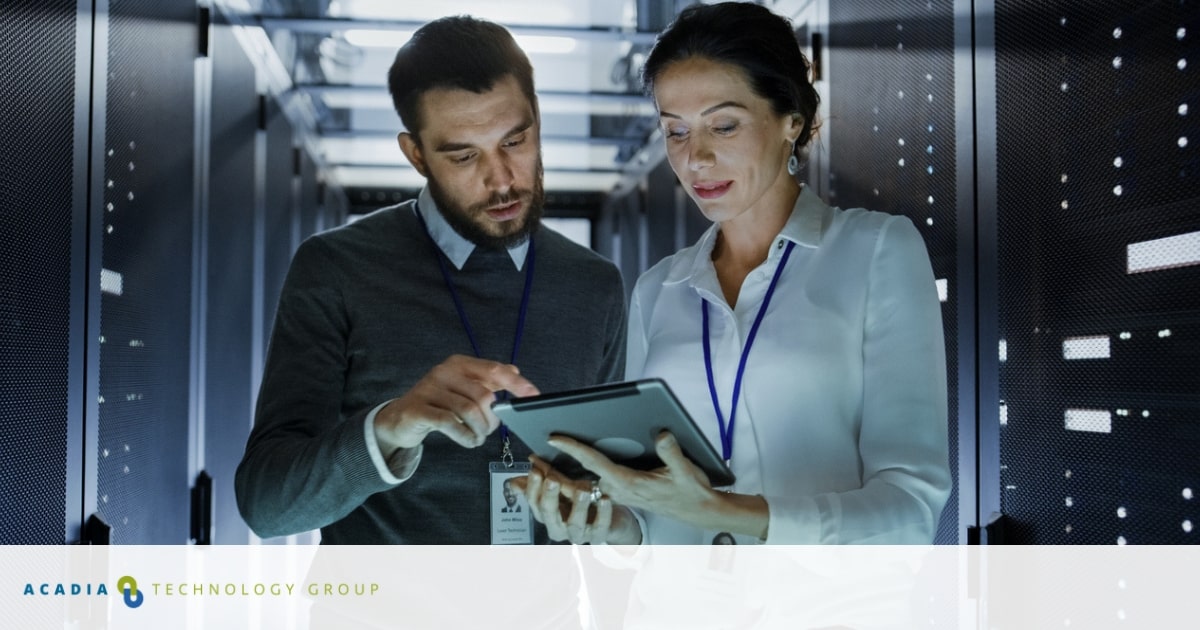 No matter how experienced your team is or how much you've educated your end users, you've dealt with the lost time and expense that comes from human errors. Many enterprises are turning to centralized network management to automate tasks, set policies, and segment networks, which eliminates manual tasks and minimizes the possibility and impact of human errors.
Human error is responsible for up to 84 percent of cybersecurity incidents, according to a survey conducted at Black Hat USA 2017. While educating end users on proper security precautions is helpful, centralized network management for enterprises goes several steps further. Rather than working site by site or device by device, you can manage network devices from a single point of orchestration, saving you time and money while minimizing manual tasks.
Preventing Human Error with Automation

Completing tedious manual tasks is draining on your team and your resources. Enterprises that have incorporated automated network functions are seeing boosts in performance across their networks and a reduction in human error.
For example, troubleshooting is one of the most tedious manual tasks your team faces. Automation allows your team to spend less time troubleshooting and more time focused on your key business objectives. Centralized network automation can alert your team to issues in real time and provide guided remediation, which speeds up the automation process and eliminates human error.
Automation can also help with another task that drains your team's time and energy — installing new devices. Rather than setting up devices manually, a centralized network can automatically detect new devices and configure those devices according to the policies you already have in place.
Automation can also eliminate human error and harden your network security by:
Providing real-time data analytics with recommendations for improving your network

Using machine learning to detect malware

Managing software upgrades and alerting you to any issues that occur during the upgrade

Performing end-to-end Quality of Service across your enterprise
One of the most powerful parts of automation for network management is the ability to set and deploy policies across users, locations, and devices. Here's a look at policy setting with centralized network management.
Preventing Human Error with Policy Setting

Policy setting is another time-consuming task for your team. With centralized network management, you can set the policy once and then deploy it across your enterprise to users, locations, and even specific devices.
Centralized policy setting reduces the human errors that can come from completing a seemingly endless list of manual tasks. With a centralized network solution, you can easily see vital policy information across your enterprise, including:
The policy name

The policy type

The policy version

Who last modified the policy

A policy description

The scope of the policy

A timestamp of when the policy was most recently saved
Centralized policy setting can also make it easy to monitor specific traffic. If you have concerns about cybersecurity or network slowdowns, you can easily create a traffic copy policy to capture IP traffic flow for troubleshooting or monitoring.
Software-based policy management makes it easy for your team to make wholesale changes across your network. With a few mouse clicks, they can set policies at any level in your organization, eliminating the possibility of human error and saving time.
Preventing Human Error with Network Segmentation

You've utilized network segmentation for years to help address security issues, but manually configuring networks can be time-consuming and error-prone. Even end users who are knowledgeable and diligent about using cybersecurity best practices can be vulnerable to clicking on a link in a legitimate-looking email or forgetting to update a password. Bad actors are continually updating their approaches to find new ways into systems.
As you're aware, network segmentation contains these threats. With centralized network management, you can set policies and create virtual networks that are limited in scope and microsegment your network. You can set up separate virtual networks for external users. You can have one virtual network for your customer service representatives and another for your finance department, all with minimal effort on the part of your team.
Network segmentation needs to be dynamic. Centralized network management for enterprises allows you to be agile and easily tweak your network segmentation as your organization's needs change.
End users don't intentionally compromise your network. Without network micro segmentation, one small breach allows bad actors to roam your network, compromising data security and costing your firm time and money.
Overcoming Human Error with DNA Center
Human error is inevitable. DNA Center's centralized network management for enterprises minimizes those errors. DNA Center's tools for automation, policy setting, and network segmentation streamline manual tasks and provide real-time insights into your network performance and potential threats to your firm's cybersecurity.
For example, DNA Center automatically detects new devices in the network. You can specify the credentials you use most often so they don't have to be re-entered every time you go through the discovery process. With SD-Access, you can add devices and servers from one orchestration point, and you can upgrade devices with a single click.
You can create a network hierarchy and define resources globally, by site, by building or by floor. You can easily manage IP addresses, passwords, usernames, and hardware credentials. Settings are carried over according to your preferences, giving you flexibility and control.
Some of DNA Center's automation tools include:
Automation Software Image Management:

This manages software upgrades and creates consistency. It simplifies the process of deploying software patches and checks for any issues that may arise from the upgrade.

Automation Plug-and-Play:

You can provision off-the-shelf Cisco devices automatically by connecting them to your network. You can deploy devices quickly and without on-site visits.

Enterprise Network Function Virtualization (ENFV):

ENFV supports branch virtualization on any hardware device, even if they're not from Cisco.

EasyQoS:

EasyQoS automates end-to-end Quality of Service across your enterprise.
DNA Center also has a centralized Policy Dashboard, which allows you to easily see and quickly change policies across your network, including group-based access control policies and traffic copy policies.
Cisco DNA Center Assurance provides additional tools and insights for dealing with threats to your cyber security and ensures your network is running at its peak.
DNA Center goes beyond reacting to network issues and threats. It's a proactive tool, helping you solve network issues before they develop into expensive and time-consuming problems.
Acadia Technology Group helps enterprises develop real-world solutions to their technological challenges. With their experienced staff and Cisco expertise, they will develop a centralized network management solution tailored to your business goals and needs.