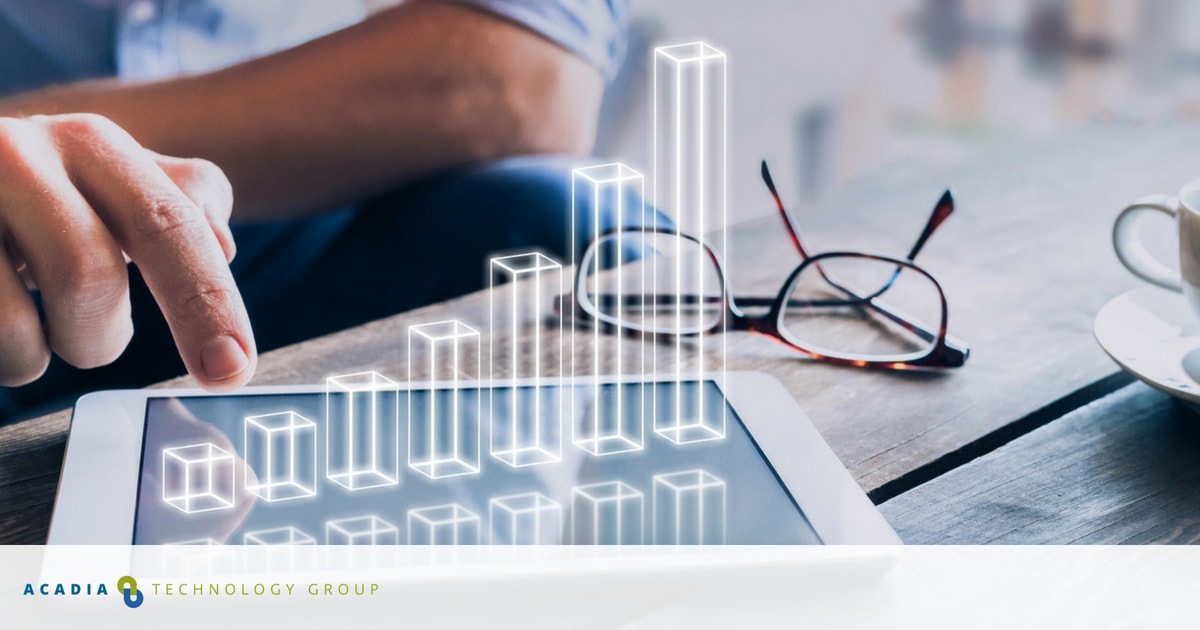 The modern enterprise needs data analytics to enhance network automation and to address error-prone manual processes inherent in today's network management.
The challenge for enterprise network operations, however, is how to efficiently collect and use the massive amounts of data generated by devices and users.

Without better tools, enterprises continue to rely on human interaction that cannot keep up to manage network functions. Network performance suffers from lag times in decision-making, incomplete comprehension of network performance, and a lack of holistic insights.

The solution is data analytics: Programs that collect information, present it in easy-to-use displays and charts, and recommend actions to address network issues provide high-level, real-time data analytics. This helps you make better decisions that impact key customers and resolve minor issues before they become major problems.

The trend towards data analytics is sweeping through all industry verticals. Among respondents to a 2017 Dun & Bradstreet/Forbes Analytics study, 71 percent of executives said that half of their business decisions rely on data analytics. Nearly 60 percent noted that IoT-related analytics will be valuable organizational tools in the next 12 months.

To remain competitive, enterprises need to embrace data analytics to drive performance. A recent Accenture study showed that 83 percent of enterprise executives have pursued Big Data projects to retain a competitive edge. The same study notes 79 percent believe companies that do not embrace Big Data risk losing competitive advantage or going out of business.

For enterprise networks, the Cisco DNA (Digital Network Architecture) Center, leverages data analytics in powerful ways. Your enterprise can automate key functions, gain control, and use data-driven insights and analytics to improve operations, while ensuring your network is secure and optimized. Here is a closer look at DNA Center and how it can help your enterprise.
A Look at Analytics and Automation


To truly outpace the competition, winning enterprises automate key functions, gain control, and use data-driven insights and analytics to improve operations. They do all of this while ensuring the network is secure and optimized. With analytics (key insights into network performance) larger firms can move quickly to take advantage of digital transformation and other emerging market trends.
That's why enterprises are turning to Cisco's DNA (Digital Network Architecture) Center to leverage data analytics in powerful ways. At its heart, DNA Center collects data points on users, devices, and applications. Using an intelligent analytics engine, the solution correlates these data with contextual insights (time, location, attributes, and topology) to provide deeper insights. Automation tools ensure that network operations are in sync with business intent.

It displays this data in actionable screens and dashboards, with recommended courses of action that allow for a prompt response. You can view client and device health dashboards and drill down for information on clients, applications, services, and wired or wireless devices.

Harnessing the power of these analytics provides for better management, reduction or simplification of complex workflows, and a deeper understanding of network performance.

Here is a closer look at the benefits of using data for network automation:

Policy Automation
Your IT teams will save time and deploy network devices faster with a fully automated network infrastructure. These tools allow you to simplify and scale your networks faster as you automate day-to-day configuring, provisioning, and troubleshooting.

For example, you set device and user profiles that allow for secure access and network segmentation based on business purpose or role. DNA Center translates the policy information to user- and device-specific configurations for different makes, models, operating systems, roles and constraints.

You can use these tools to create virtual networks and other policies, including access control, traffic copy, and application use.

DNA Center tools let you not only automate provisioning, but assess whether provisioning was successful. Remediation efforts can also be automated, using clearly defined guides that indicate a recommended solution.

Device Discovery and Deployment
Enterprise organizations need speed and simplicity with their networks to meet ongoing demands in the digital era. That means finding solutions that accelerate the typical box-by-box deployment and management of new devices. What's more, networking functions can take weeks or months to deploy.

With DNA Center, network architecture is reimagined, using centralized management tools. DNA Center allows you to design, provision and assure network services with centralized management that gives you end-to-end network visibility.

Quality of Service
DNA Center allows you to fully configure quality of service policies. You'll be able to automate preferential or deferential access for selected network users. Your network traffic can be configured to optimize business objectives such as ensuring video quality or meeting voice quality guarantees for certain users.

Change Management
Even the most routine management changes, such as a network-wide policy change, can be exceedingly complex today. A network-wide configuration change means accessing hundreds of devices and ensuring they are updated to the desired state. Even when complete, you can be hard-pressed to know if the change has propagated throughout the network.

With DNA Center, these changes are handled by a synchronized controller. Your changes happen faster and you have a clear idea of the network state at any time in the process.

Innovation
DNA Center uses data to provide better, deeper insights about your network. This deeper understanding and fuller context allows you to spur innovation with differentiated network experiences for your users and employees. Data insights allow you to provide new, faster and more optimized services to customers and provide a stronger value proposition for potential customers.

A Partner in Automation and Analytics


At Acadia Technology Group, we are an IT solutions provider with decades of experience. We deliver targeted, customized solutions for your network, your users, and your company to succeed. As a Cisco partner, we understand that harnessing the capabilities of DNA Center means knowing what your enterprise needs from its network.

We specialize in helping enterprise companies with solution design and implementation, network optimization and managed IT services.

We work with enterprises to design, deploy, manage, secure, and troubleshoot network solutions. Acadia Technology Group provides guidance on how to automate and simplify your network, reducing the total cost of ownership, improving performance, and driving productivity.