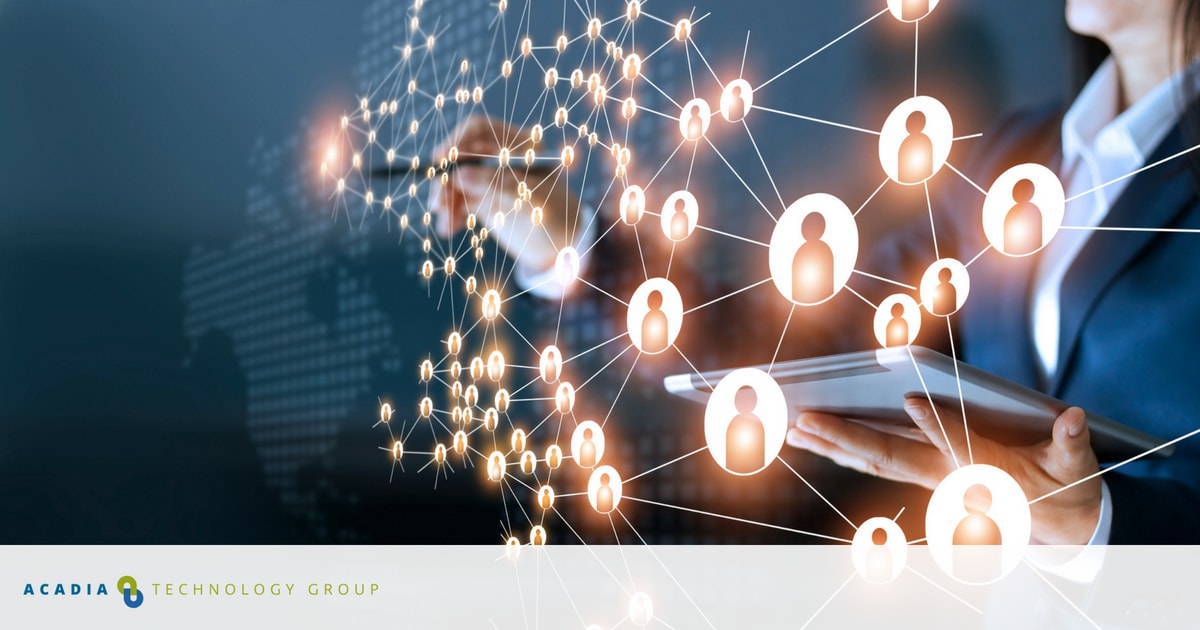 One driver of growth is digital transformation. Firms that embrace this approach to digitization will see an increase in data, especially if they use more mobile and IoT solutions. Centralized network management helps enterprises embrace progress while preventing a successful network breach.
In a recent survey, 83% of IT professionals described their most pressing application management problem as "determining whether problems are caused by the network, the system, or the application."
With the implementation of centralized network management, this concern is eliminated. Centralization allows for a single focus of control; specifically, a company might decide to centralize its network management to improve reliability and accuracy, while allowing for greater flexibility.
Firms that use this approach to digitization will see an increase in data, especially if they use mobile and IoT solutions. At the same time, centralization leads to a reduced attack surface in the event of a network breach. Centralized network management helps enterprises embrace progress while preventing network breaches.
Cisco's DNA Analytics and Assurance is a particularly effective tool for centralizing your management and providing increased security. With a simplified single user interface and real-time performance management insights, DNA Center can make centralizing network management more possible.
Centralized Network Management with Cisco DNA Assurance

Many enterprises find that traditional network management tools do not sufficiently address all of their network needs. Specifically, these decentralized, siloed views and closed interfaces are far too fragmented to be useful. Oftentimes, these tools don't provide insights that can actually produce actionable outcomes.
In response, Cisco DNA Assurance provides tools for correlated insights gleaned from users, applications, devices, and endpoints. Next, these tools create insights that have already been algorithmically analyzed, rather than simply reporting information like in previous generations of similar solutions. These analytical algorithms suggest methods for solving these problems.
Specifically, Cisco DNA Center combines data sources to demonstrate the relationships among the different stakeholders within the network. Specifically, Cisco describes these spokes in its network graph. These connections on the network graph include:
NetFlow; Application Visibility and Control (AVC)
DNS, DHCP, and IP address management (DDI)
Cisco Identity Services Engine (ISE) and RADIUS information
Topology data
Cisco Connected Mobile Experiences (CMX)
The benefit of DNA Center, then, is that users are provided with a more complete picture of the connections between the spokes on the network graph, instead of an individually-focused report. DNA Center provides insights about these connections both from the past and in real-time
Security Features in Cisco DNA Center

DNA Center offers threat and response tools. Users can activate the network as a security sensor that can be made to detect and contain threats. Cisco DNA Security uses role-based segmentation to ensure that attackers cannot move laterally. The accelerated incident response makes sure these threats are detected much more quickly than with traditional methods.
Here are useful tools within Cisco DNA Security:
Stealthwatch: Using machine learning and behavioral monitoring, Stealthwatch identifies emerging threats. This tool uses telemetry to ensure you pinpoint and respond to threats with a smarter network segmentation.
Identity Services Engine: Control network access from a single interface. The ISE helps you eliminate threats and vulnerabilities with its innate threat intelligence.
Encrypted Traffic Analytics (ETA): This is the first network tool for identifying threats in encrypted traffic. Specifically, this tool is available on switches and routers.
Cisco DNA contains threats in a four-step process:
See the threats quickly. This feature allows you to identify threats in real time by using your entire network as a sensor.
Identify even encrypted threats. You can spot threats in encrypted traffic without decrypting them.
Stop breaches before they spread. Stop attacks with Cisco's blend of security services and security architecture.
Deploy firewalls to secure the network. Next-generation firewalls give you a more accurate snapshot of your users and applications.
This approach to centralized network management reduces the attack surface for enterprises as they expand and embrace digital transformation.
Cisco DNA Use Cases
The benefit to Cisco DNA is its customizability; it is anything but a one-size-fits-all solution. Instead, as these use cases prove, you can design a Cisco DNA infrastructure that will meet your firm's unique challenges. Here are three examples:
Problem:
An enterprise wants to collaborate with remote team members and offer communication among colleagues in real time. Privacy and confidentiality are prioritized above most other factors.
Solution:
Improve IT operations with Cisco DNA Center
Create a secure infrastructure for image sharing using Cisco Catalyst, Nexus Switches, Aironet Access Points, and UCS Servers
Develop secure real-time communications using Cisco TelePresence and Cisco Webex for collaboration and Cisco ISE and Stealthwatch for security
Speed efficiency with Cisco Unified Contact Center
Problem:
An enterprise wants to improve customer experience and offer new services without sacrificing agility, productivity, or security.
Solution:
Deploy Cisco DNA Center to improve reliability and speed, while implementing Switching and Wireless to provide consistent access to data and applications
Use Cisco Services to reduce risk
Implement Cisco Security to protect against cybercrime and threat
Problem: An enterprise wants a scalable networking infrastructure that is flexible and high capacity enough to offer opportunities for collaboration.
Solution: To meet these challenges, Cisco recommends deploying the following infrastructure:
Cisco DNA Center – SDN Controller to improve IT operations.
Cisco Catalyst 9500, 3850, 3650
Cisco Nexus 7004, 7710
Cisco ISR 4351
Cisco VG 310
Cisco Access Points Aironet 3800
Cisco Wireless LAN Controller 5520 to improve user experience
This infrastructure is scalable and equipped with intent-based networking technology. At the same time, though, security is prioritized. Not only are operations automated through a network monitoring dashboard, but software-based technology for flexible network segmentation promises increased stability.
Acadia Technology Group
Cisco DNA Center can provide secure solutions to many of the challenges faced by your enterprise. If you're interested in creating a centralized management solution, Acadia Technology Group will partner with you to develop the individualized solution to match your organization's unique challenges. As a long-term Cisco partner, we understand how to optimize DNA Center to meet your needs.