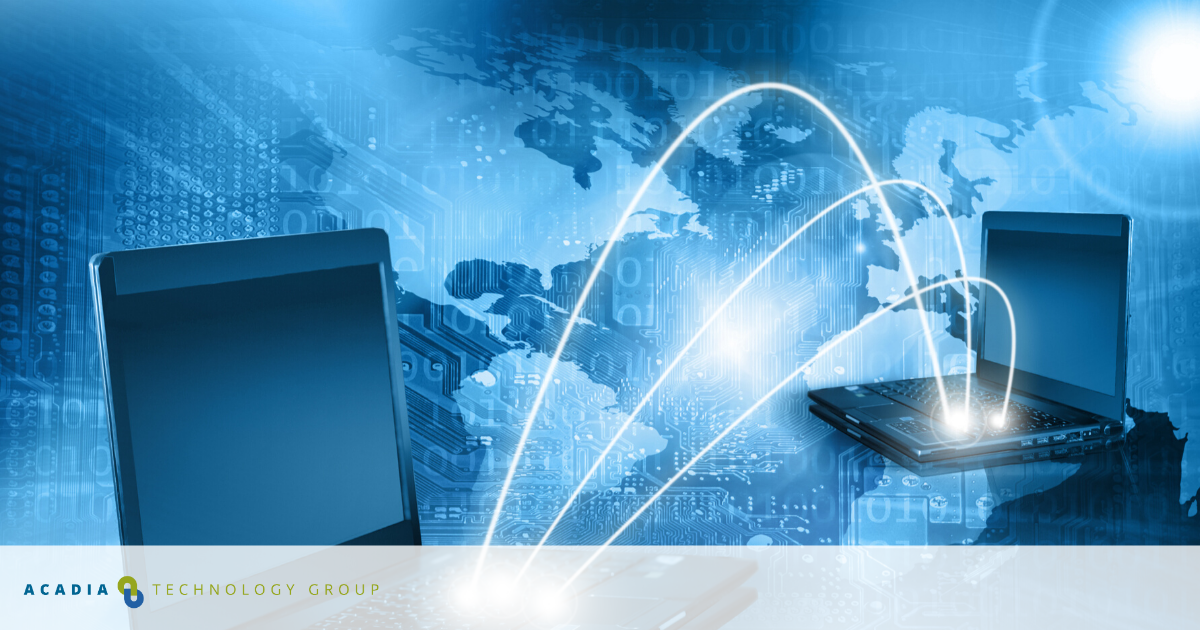 With your team communicating more over video meetings and through collaboration platforms like Webex Teams, you want to be sure that any files you share remain secure.
Sharing files over email and through cloud storage solutions that you trust might be part of your approach, but what about when you want to integrate this file sharing into meetings and spaces where your team already collaborates? You want to do so in a way that facilitates productive work without increasing the risk that your sensitive files will end up in the wrong hands.
That's why Webex makes security part of its DNA. If you share files through the platform, you can be confident that your files are safe. To help prevent unauthorized access, any files that you publish during a Webex meeting remain on your computer, rather than on a server.
When you share a file such as a PowerPoint presentation or Word doc to provide additional context during a meeting or virtual training session, participants can easily download the files to their own computers or local servers. Meanwhile, you can be more confident that the file will not fall into the wrong hands during this process.
Some of the other ways that Webex protects your data when sharing files include:
End-to-End Encryption: Cisco provides strong encryption for media streams and data at rest, but companies that want enhanced security can use end-to-end encryption. For example, when sharing files with colleagues through Webex Teams, that data gets encrypted all the way through from your device to your colleagues' devices.
Administrator Controls: Part of Webex's file transfer security includes providing administrators with controls to help protect company data. For example, if an employee loses their device that has sensitive files on it, an administrator can remotely wipe Webex data. Administrators also have controls, such as being able to block certain users from sharing files if need be.
Webex Internal Security: Even with these other protections in place, you wouldn't want a cybercriminal to be able to breach the Webex Cloud and potentially gain access to your sensitive information. For additional protection, Cisco has a number of internal security measures in place that include using video surveillance within data centers, along with conducting penetration testing and daily security scans.
Protect Your Data and Share Files Easily With Webex
When using collaboration tools like Webex, you don't want security and productivity to clash. That's why it's important to use tools you trust, so you can transfer files easily and maintain seamless workflows, without having to worry about creating new security gaps.
In addition to the built-in protections of Webex, Cisco as a whole continually invests in security and prioritizes creating strong security processes and data governance policies. When you use Webex, you can rest assured that Cisco takes your data privacy seriously.
As a Cisco Premier Certified Partner with decades of experience helping organizations secure their data and advance their workflows, Acadia Technology Group is here to help you get the most out of solutions like Webex. In this new environment where more companies want to leverage remote work long term, at least in some capacity, having the confidence to securely share files virtually can go a long way toward keeping your workforce productive.
Contact our experts to learn more about how we can help you leverage tools like Webex for secure file sharing.
Smart companies prioritize cybersecurity to prevent data loss, PR embarrassment, and remediation costs associated with breaches. Protect your people, data, and devices with our Secure Collaboration Guide.