Helping Enterprises Realize The True Potential of The Internet of Things
The Internet of Things (IoT) is transforming every industry imaginable and revolutionizing businesses by creating unprecedented revenue opportunities. Furthermore, as enterprises integrate this technology into their IT infrastructure, there are also opportunities to lower operational costs by efficiently managing all connected devices.
Acadia is proud to be a registered Cisco business partner that helps businesses leverage industry leading solutions to enhance safety and security, improve operations, and derive valuable data insights to streamline automation on a single intelligent network.
Cisco IoT solutions can help your organization cost-effectively turn your IoT into a hard working asset that enables you to take advantage of the following:
New business opportunities
New revenue streams
End-to-end security
Utilize Big Data to reduce inventory, downtime, and time to market
Build a transparent foundation to support business evolution
Use data more effectively to make better business decisions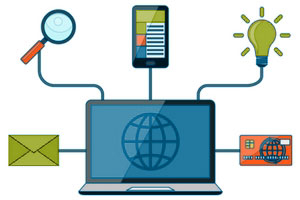 The Role of SD Access In The Future Of Networking
Enterprise networking environments are currently at the early stages of a revolutionary technology shift. This phenomenon is being driven by global security and networking trends that demand robust solutions to ensure privacy and security. Read our guide to see what role SD Access plays in the future of networking.
Looking to get in touch, or have questions about something you've seen? Please fill out the form below and an expert will be in touch with you shortly after.