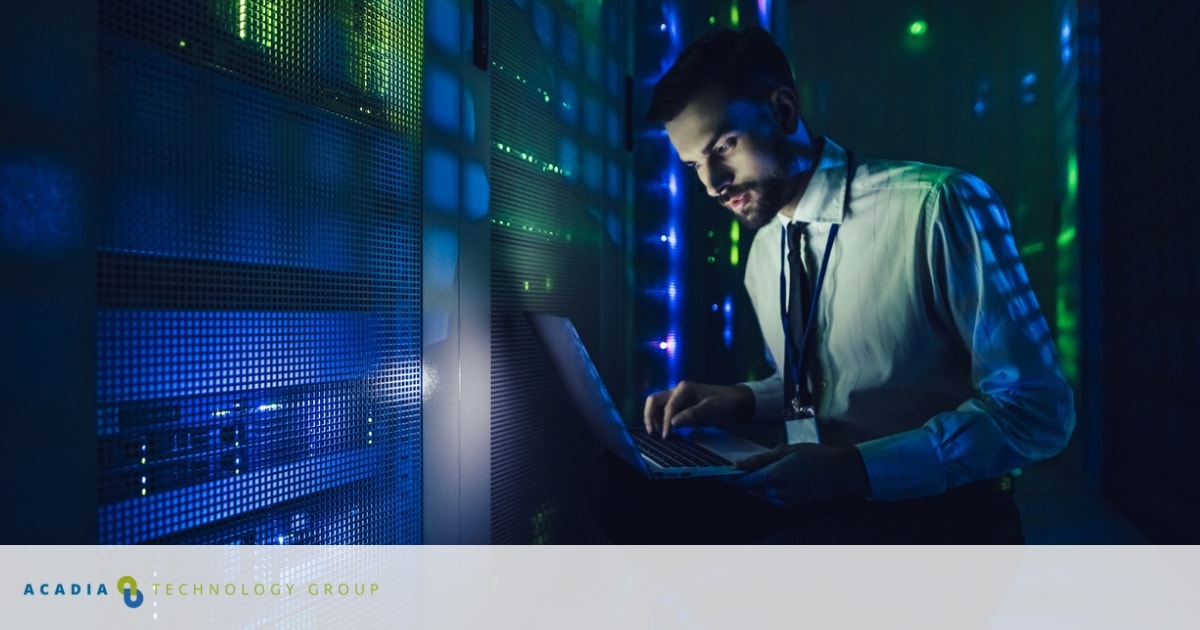 When your IT team is bogged down with handling manual configurations, it keeps them from focusing on the larger projects that move your firm forward. With a four-step process, your team can use centralized network management to ease the burden of manual configurations, freeing them up to pursue other, more detailed projects.
According to Cisco, 95 percent of all network configurations are completed manually. With the rise of IoT, network configurations are increasingly complicated. Cisco anticipates a 20 percent rise in the number of connected devices each year. Gartner projects that there will be more than 20 billion IoT devices deployed by 2020.
Manual Configuration Complications

As the number of endpoints increases, so do complications. If endpoints aren't properly configured, your firm could be vulnerable to security breaches and network downtime. Estimates vary, but as many as 60 to 80 percent of network failures are due to human error.
A single error in manually configuring your network could leave you vulnerable to a bad actor, and even the most experienced of IT teams can, and most likely will, make occasional errors.
With downtime costing an average of $5,600 per minute, according to Gartner, there is increased pressure on your team to do more with fewer resources. To reduce the burden of manual configurations and to lower OPEX, many firms are turning to a four-step solution to centralize and automate complex network configurations.
The Four-Step Process

These four steps will give your firm the ability to enable device usage and manage endpoints with the click of a button. They are:
1. Implement automation. A centralized network solution automates device discovery, implementing policies your team creates, including access control and traffic copy policies. Automation makes provisioning a simple, drag-and-drop task. It also eases the burden of monitoring and troubleshooting for your team. Troubleshooting can take as much as 43 percent of your team's time. Automated troubleshooting makes this time-consuming task faster and more precise.
Cisco DNA Center's automated device discovery and policy setting translates your policies into network-specific and device-specific configurations. This allows you to easily create virtual networks, and to complete provisioning with just a few clicks. Automated Software Image Management simplifies the deployment of new software images and patches, while Automation Plug-and-Play makes deploying new devices a hands-off process
2. Enable software-defined networking. Software-defined networking (SDN) acts as a single entity that eliminates the need for VLANs, access lists, and maintaining an IP address pool, making network management much simpler for your team.
SD-Access, Cisco's software-defined network solution, is a policy-based automation tool that gives enterprises access to the advantages of SDN. It has broad platform support and integrates your wired and wireless networks. It gives your users a consistent experience without compromising the security of your network.
3. Use predictive analytics. An intelligent analytics engine collects telemetry from across your network and correlates the data, providing you with deep insights into your network. Your team can monitor the user experience and analyze application performance from a bird's-eye view. Predictive analytics lets your team know what's going to go wrong before issues create an expensive, time-consuming problem.
DNA Center Assurance collects data from across your network and correlates that data with contextual information such as location, time, and topology to give your team deep insights into network operations. This helps you boost network performance and security.DNA Center Assurance improves network visibility and streamlines troubleshooting with intelligent insights and guided remediation.DNA Center Assurance includes tools such as Network Time Travel, which allows your team to view network issues up to 14 days in the past. Instead of trying to recreate the event artificially, they can see it as it happened. Intelligent Capture uses radio scanning and packet capture to look for and resolve potential problems with network performance and onboarding new devices.
4. Incorporate an integrated security solution. Prevent security breaches by implementing a security solution that gives you visibility of all the users of your network. An integrated security solution can move you from network segmentation to micro-segmentation, ensuring breaches are automatically isolated and contained.
Cisco DNA security uses role-based segmentation to keep your network secure. It uses tools such as Stealthwatch, which uses machine learning to detect threats, and the Cisco Identity Services Engine (ISE). ISE gives your team access to all your network's connections from a single dashboard. It dynamically controls network access and applies threat intelligence to any vulnerabilities.
Following these four steps will move your team away from the time drain of manual configurations, allowing them to focus on achieving business growth objectives. Cisco DNA Center's centralized network management solution will implement each step, giving you the agility and peace of mind you need to secure your network.
Integrating DNA Center for Your Enterprise Network

Moving away from manual configurations will give your team the bandwidth they need to focus on moving your business forward. DNA Center automates these tedious tasks, taking human error out of the equation and hardening your network security.
At Acadia Technology Group, we provide client-focused solutions and service. Our staff is deeply experienced in Cisco networking and can help you move to a centralized network solution that makes sense for your firm. Contact us today to find out how we can help.
Learn more about the radical shift in managing and deploying networks.  Join us for live demonstrations of Cisco DNA Center: