Acadia Technology Group is proud to be a Cisco Premier Partner, offering a full portfolio of solutions and services, powered by Cisco's leading technologies. We carry Cisco's spirit for innovation in everything we do, providing custom solutions for businesses with a wide variety of needs across a broad range of industries.
One of the early pioneers of Intent-Based Networkinging, Acadia Technology Group has extensive expertise to transform enterprise networks. Acadia uses Cisco's innovative technology solutions of SD-Access and DNA Centers. SD-Access manages policy automation, enforcement, and network segmentation. DNA Center orchestrates end-to-end policy-based access between users, applications, and devices across the network.
Leveraging Cisco's cutting-edge technology, Acadia has been able to powerfully contribute to the advancement of IoT solutions in recent months and years. Utilizing a foundation of Cisco architecture and hardware, we proudly offer world-class collaboration and unified communications strategies, ultimate business data protection, and end-to-end networking solutions.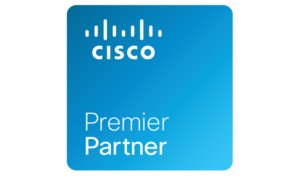 There is only one leader when it comes to Intent-Based Networking technology. Cisco is the gold standard in service, infrastructure, and innovation for business networks across all industries. Acadia's certified Cisco engineers leverage Cisco's products and customizable solutions to provide unparalleled end-to-end protection, speed, and data availability.
Cisco is a leading contributor to the convergence of networking and built-in security, which has come to be expected in the modern business environment. From heightening security to a user-based model, to positioning network management at your fingertips with SD-WAN and intent-based networking, Cisco helps you build a secure, reliable network that's fluid, user-friendly and intuitive.
Internet of Things
Cisco IoT solutions are enabling more enhanced experiences for companies and consumers alike. From greater communication between data sources to seamless security features, actionable insights are becoming more and more possible for organizations who leverage Cisco's state-of-the-art IoT technologies.
As a Cisco business partner, Acadia is committed to building custom solutions to meet your business needs, no matter how complex. IoT is revolutionizing technology around us and with our Cisco partnership, we are in the driver's seat to create a more integrated, intelligent future.
Cisco has been enabling broad communication solutions across every industry for decades. At Acadia, we are proud Cisco collaboration specialists, utilizing the full suite of Cisco communication technology offerings to achieve next-level collaboration for businesses. We provide robust solutions across the entire spectrum of collaboration functionalities.
Security
Network and data security are top priorities for all businesses in today's world where cyber-attacks are rampant. Millions of businesses trust Cisco's cutting-edge solutions and technologies to keep their operations protected each and every day. As a trusted Cisco business partner, Acadia solutions engineers are experts in today's most advanced security protocols and compliance.