The Complete Guide to the Cisco DNA Center
FILL OUT TO RECEIVE YOUR OVERVIEW

Network management brings a host of challenges to your IT team. Dealing with network issues is time-consuming, with every issue taking valuable time to research and resolve. Deploying new sites can take days or even months. Security is a constant concern, and staying ahead of the evolving nature of cyberattacks takes constant vigilance.
What if there was a better way?
Cisco's intent-based networking solution is bringing impressive results to enterprises. DNA Center is Cisco's intent-based networking platform delivering:
      

A centralized, intuitive dashboard

      

Simplified troubleshooting

      

Speedy deployment

      

Security through hyper-microsegmentation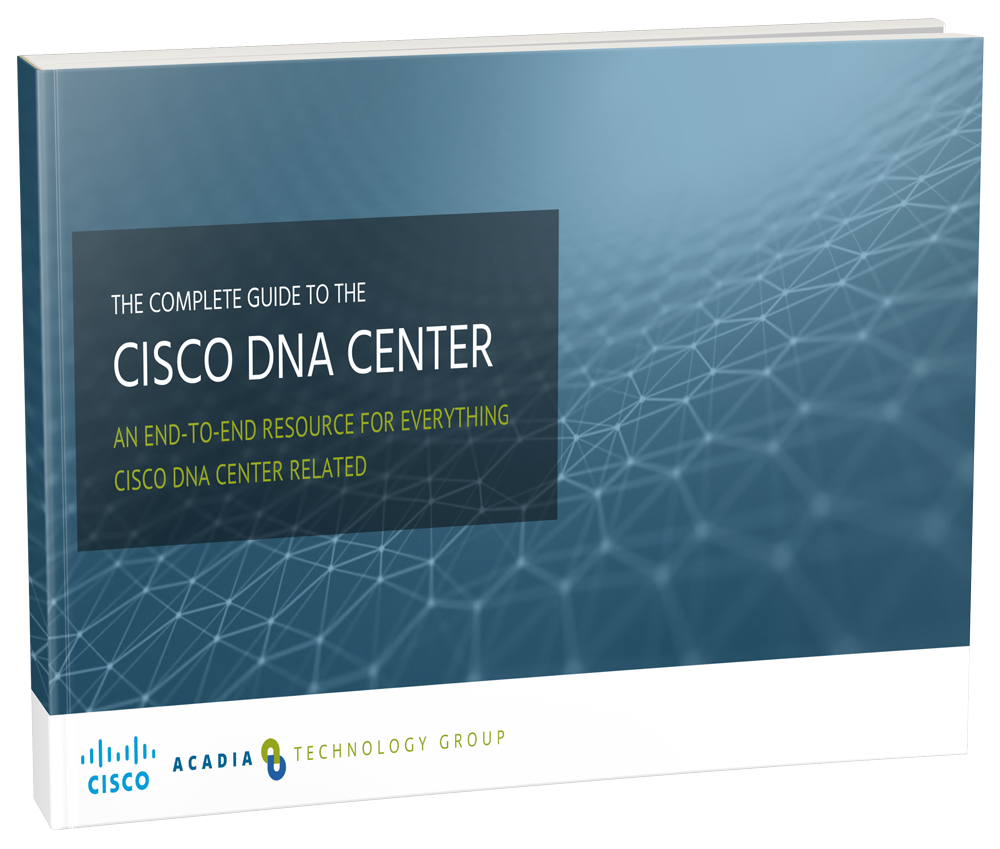 At Acadia, we have decades of experience working with Cisco products. Our DNA Center Guide provides you with a thorough introduction to Cisco DNA Center including:
      

The ins and outs of intent-based networking with DNA Center

      

How to get started with intent-based networking

      

The results enterprises are experiencing with DNA Center

      

Frequently asked questions about DNA Center
Organizations that implement Cisco DNA Center are seeing lower overhead costs combined with powerful results. Take a moment to see why by downloading our DNA Center Guide today.